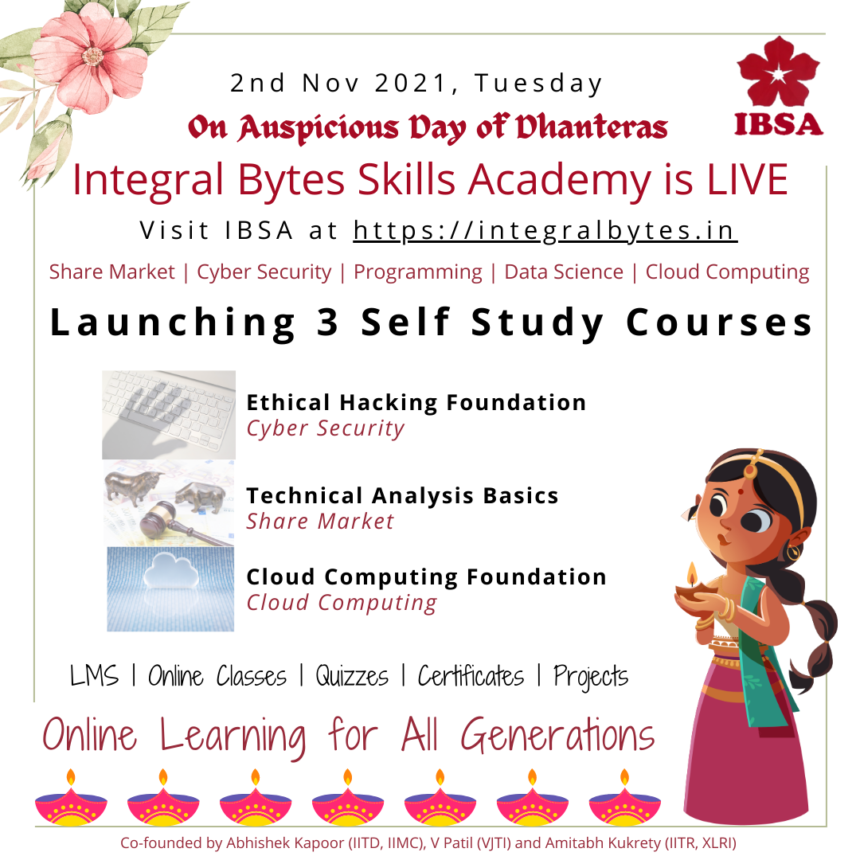 Dear Friends, Students, Institutes & Employers.
Integral Bytes Skills Academy, IBSA is live with 3 premium courses on 2nd Nov 2021.
With delight, IBSA welcomes you all to join its courses and acquire premium skills to boost your career.
Do share your feedback at feedback@integralbytes.com
We have started with 3 courses as of now –
1. Technical Analysis of Share Market,
2. Ethical Hacking Foundation &
3. AWS Cloud Computing Foundation.
In due course, we would launch more courses under premium domains – Share Market, Programming, Data Science, Cyber Security & Cloud Computing.
Do watch out for our next announcements please!